2023 Creative LIAisons Program
10/23/23
by Staff Writer

Earlier this month, Ogilvy Health sent two of our young rock stars, Allie Rubenstein, Copy Supervisor, and Rafael Campeao, Associate Creative Director, to Vegas to attend the onsite, Creative LIAisons educational program. Funded by the London International Awards (LIA), the LIAisons Program is a global coaching initiative, giving young creatives from around the world, access to learn from the most experienced and awarded individuals working in our industry and related businesses. This game-changing training academy, which features speaker sessions, insightful seminars, and interactive workshops is a powerful springboard for the current and next generation of talent.
We asked Allie and Rafael to each share a bit about their experience spending time with some of the industry's most respected luminaries and the impact the LIAisons program had on them. Pull up a seat and prepare to be inspired.
The Case for Abandoning Brainstorms – Allie Rubenstein
View from a copywriter at the 2023 LIAisons Program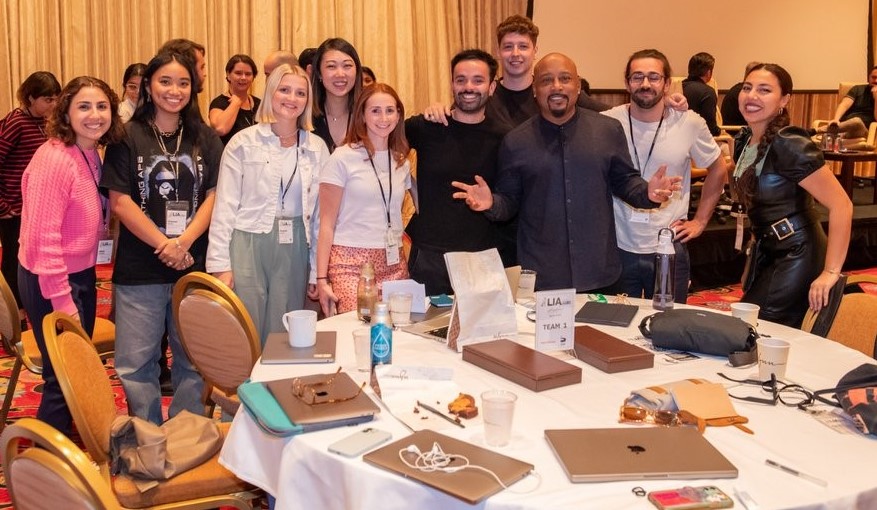 On my flight to Las Vegas for the LIAisons, I was listening to an episode of ​​Emily Ratajkowski's podcast, High Low, in which she interviews my favorite writer, Stephanie Danler. They were discussing creativity—more specifically, the practice of thinking new thoughts. A practice that, by their assessment, requires quiet, space, solitude, and time—a recipe that often seems impossible to concoct in today's internet age. But concoct it we must, if we are to think new thoughts, new ideas. New, good ideas.
On day one of the LIAisons, Ogilvy alum and COLLINS founder Brian Collins made a convincing case for abandoning group brainstorms. His reasoning echoed High Low, as he argued that creative thinking is done independently, that ideas don't come from conference rooms, from pinning Post-it notes on walls, or by sessions moderated by those preoccupied with deadlines. Instead, they come from activities or idle time that can seem to others, or even to us, unproductive. We may take a walk, read a book, surf the web, or, yes, stare into space for hours on end. We may, as Danler puts it, spend an entire day crafting a single sentence. "That's the gig," she says. Indeed, I think Collins would agree.
So how do we put this into practice? How do we create space for simply thinking when we have deadlines, competing priorities, and a daily avalanche of emails? The answer is in the question. We create it. We carve it out and adhere to it. We make it a top priority—perhaps the top priority. We insist on it. And rather than justify it with our words, we do so with our work. We let our excellence make the case for abandoning brainstorms to make lightning strike.
---
From Brazil to New York, from New York to Las Vegas – Rafael Campeao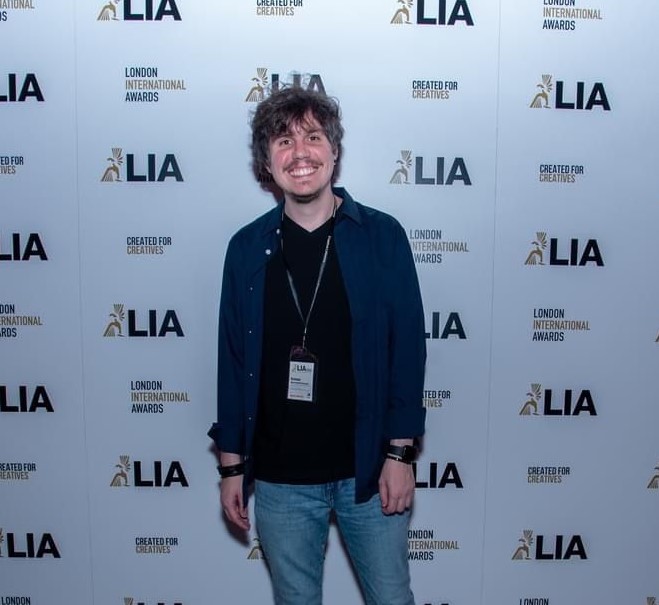 I'm a copywriter born and raised in São Paulo, Brazil, and only just recently moved to the U.S. Saying that my recent months have been a period of unique experiences, challenges and triumphs is an understatement but interestingly, in attending the LIAisons program in Las Vegas this month, I found there are strong similarities between the feelings I had when moving to a different country and those I had while participating in the LIAisons program.
From experiencing a world-famous city for the first time, to meeting a wide range of new people, to learning a great deal from some incredibly talented professionals—it was all new, yet it all felt very familiar too.
The LIAs, for those who don't know, is one of the world's largest, annual global creative festivals that takes place in Las Vegas and recognizes the best creative work across a lot of different categories. I was honored to take part in the LIAisons program, where young creatives from all over the world are given the opportunity to come together for four days of lectures and workshops, while also being given the opportunity to witness a judging session (which, for me, was Branded Content & Entertainment track) to better understand what seasoned creatives from across the world are looking for when assessing what truly great creative work looks like. Gaining insight into what resonated with the judges—and why—was eye opening and will certainly impact how I approach award submissions in the future.
Over my time in the program, it was fascinating to see how the different origins and backgrounds of all the program's attendees helped to form and influence our perspectives, including how we each approach creative challenges, and yet it was so great to see the universal similarities among my fellow creatives: unbridled enthusiasm, endless curiosity, and a passion for achieving creative excellence in all that we do.
What a wonderful experience all around! I returned to my home in NYC full of inspiration and with the absolute certainty that what happened in Vegas didn't "stay in Vegas," but will be with me forever.
To read more thought leadership from Ogilvy Health, click HERE.