A Catalyst for Change – How Medical Education is Transforming
01/11/22
by Leigh van Wyk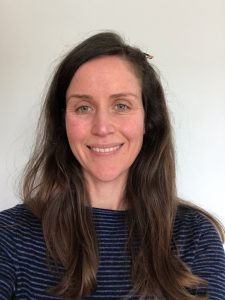 Medical education across the world is experiencing huge, disruptive change triggered by the COVID-19 pandemic. Healthcare professionals and medical educators are having to shift their expectations of what constitutes 'normal' and adjust to new ways of working with new skills. I believe – and many share this belief – that a transformational change in medical education was needed for some time and the pandemic has been the catalyst to kick-start this shift.
Healthcare agencies have a key role to play in supporting our pharmaceutical clients to embrace and shape this transformational change. So, where do we start and what does this journey entail for pharma industry-led medical education?
Adopting a long-term, strategic approach focused on real change
Attendance, engagement and satisfaction scores can no longer be our only markers of success. We should instead be adopting long-term, strategic approaches, designed to address real needs and drive change at clinical practice level. So, how can industry-led medical education effect change within clinical practice and, importantly, how can we measure it?
A backwards planning strategy that starts with well-defined educational outcomes and ends with initiatives designed to close professional practice gaps has long been considered best practice in medical education. However, this approach remains largely limited to the Continuing Medical Education (CME) and Continuing Professional Development (CPD) arenas, with limited application in industry-led medical education. Similarly, although adult learning theory and instructional design principles are proven to enhance retention and learning transfer, uptake remains slow and sporadic across the industry. Rather than having 'best practice' principles, I'd like to see a move towards having 'minimum standards', which all stakeholders who provide medical education should adhere to.
In terms of measurement, linking medical education to behavior, and then one step further to clinical impact, remains notoriously challenging. What can and should be measured are knowledge and skills gained within an educational setting, but these are often neglected with the focus being on satisfaction scores. Furthermore, whilst there are robust measurement models such as Moore's Outcomes Framework and the Logic Model, they're often impractical to implement within given timescales and budget constraints.
An increase in big data and analytics will enhance our ability to measure return on investment over time but for now, we should adopt a clear and consistently applied strategy on what to measure and how to use metrics. The Medical Affairs Professional Society has recently published their Standards & Guidance for External Education: Best Practices for Medical Affairs, which references a healthcare professional impact score. This is a good starting point for measuring the impact of educational interventions consistently across business functions and therapy areas.
Breathe life into the industry through non-traditional collaborations
Partnering with healthcare professionals, patients and patient organizations should be the norm within medical education to ensure authenticity and relevance – but can we do better? From design schools and educational psychologists, to behavioral scientists and elite sports coaches, there is much to learn from adjacent industries about how best to design medical education initiatives that are innovative, impactful, and deliver on the promise of change.
Behavioral science can provide insight into why healthcare professionals diagnose, prescribe, and manage patients the way they do. This allows for the development of tailored educational programs, which address heuristics and biases in play within specific therapeutic areas. Allied to this, we need programs that are diverse, inclusive and fully represent the needs of all patients, healthcare professionals and the public, in order to play a role in addressing health inequalities.
A challenge to us all – let's open up to new ways of working with new partners, in order to solve big challenges and breathe new life into our industry.
Remain future-focused
And finally, whilst it's important to focus on the skills and competencies that healthcare professionals need to respond to today's health challenges, we also need to remain future-focused.
The NHS and Health Education England's Future Doctor Report outlines the skills healthcare professionals will require to deliver high-quality care in an ever-changing healthcare landscape. Importantly for our industry, the report also considers implications for education and training. Key emergent educational themes include a stronger base of generalist skills, embracing a culture of stewardship with a greater understanding of population health, providing flexible ways of training and working, and breaking down professional silos to enable interprofessional teams.
With the right long-term planning and design, medical education can address the needs and interests of all relevant stakeholders – patients, healthcare professionals and the wider healthcare system – as well as our client's business needs. As an agency, we remain committed to providing effective medical education that delivers real, measurable change and does justice to the investment made by our clients.
If you are interested in joining the Medical Education team and contributing to this commitment, you can find our available roles on the Ogilvy Health website.