How Apple Just Knee-Capped Digital Marketing Plans
06/22/21
by Corina Kellam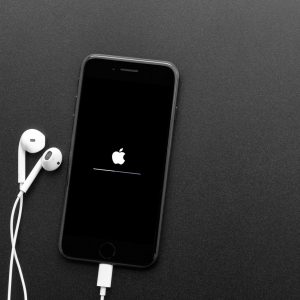 If this title was straightforward and mentioned an IT privacy update, too many people in marketing, communications and advertising would ignore it. To be clear, the updates Apple just made aren't an IT issue, they're the most serious marketing, communication & advertising changes that have come through in years.
So, what's this all about?
Right audience, right channel, right time has been the modern mantra in marketing and communications. To be able to tap into those perfect audience/channel/time combos, marketers have relied on various tactics to leverage one touch into a surround sound approach.
In other words, even if we were only able to initially connect with someone on one particular channel – which is often through an app or email – that thin thread of connection was fortified (and multiplied) by various forms of tracking that allowed us to then follow users into other channels.
First, let's discuss what is changing, then we'll get an understanding of how common/ widespread the impact will be, last let's broach the obvious question: what can we do about this?
WHAT IS CHANGING?
Now Apple is making tracking dramatically easier to avoid in three large ways: apps, email and the Safari browser.
For example, after upgrading to iOS 14.5 or above, a user in an app like Facebook now gets a pop-up that allows them to block tracking.
This means that a user in the Facebook app who clicks through to a brand's website can't be retargeted with ads on display, in YouTube, or in another social channel (like Twitter or LinkedIn). Retargeting is an extremely high-value tactic because it's comprised only of users with some level of interest in your brand.
Let that sink in. An enormous source of retargeting was just eliminated.
Another huge change impacts tracking within email. Now brands won't be able to see if and when an email is opened via Apple's Mail app.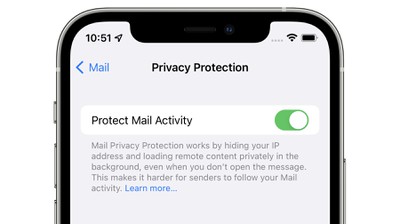 Lastly, Apple's Safari browser will take extensive steps to avoid user behavior being tracked by apps.
These are each a huge deal.
HOW COMMON/ WIDESPREAD WILL THE IMPACT BE?
The short answer? For the US market, it will be very, very common.
Almost half of phones – 47% – are iPhones.
The Safari browser accounts for 55% of mobile traffic and 18% of desktop traffic.
This is why Apple's new dramatic stance on privacy is causing a tsunami of changes to marketing and advertising plans. Results are starting to be seen, and by Q3 2021 this is going to be the big asterisk in every measurement report.
Initial estimates were that only 10% of mobile users would opt in to allow tracking, and although it's early days, only 8% of mobile app users are currently allowing app tracking. So it's going even worse for advertisers than expected.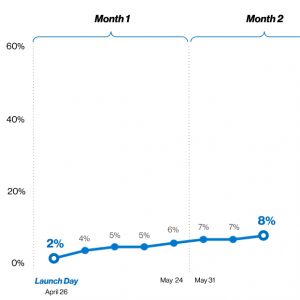 WHAT CAN WE DO ABOUT THIS?
The good news: there's a lot we can do right now in various channels.
This big restriction doesn't mean social or email should be killed, it just means those tactics need to be tweaked to get the most out of them and avoid these new common pitfalls. There are so many levers to pull, so many shifts that can steer you back to success and happy metrics.
Reach out if you'd like to dive into how to adjust your activation plan to ramp down tactics that are losing their power and ramp up tactics that give you more leverage and insight.
–
Corina Kellam, Senior Vice President of Strategy, brings performance marketing to life via initial ecosystem and channel mix planning, sprints of bundled omnichannel content, then measuring and optimizing sequels forever.
* Source: Flurry Analytics, Data through 6/14/2021, n=2.5M daily mobile active app users using iOS versions with ATT framework (iOS 14 and above)
Note: Opt-in rate = app users who allow tracking divided by (app users who allow tracking + app users who deny tracking)