INTERVIEW WITH CARLA HENDRA-GLOBAL CEO, OGILVY GROWTH & INNOVATION
06/28/21
by Beth Paulino
Ogilvy comprises five key business practices–Growth & Innovation, Advertising, PR, Experience and Health–all best-in-class offerings that work seamlessly together to help support and grow client brands. We sat down with the head of the other Ogilvy practices to better understand what their groups do and how these services can help Ogilvy Health clients. Meet Carla Hendra.
What is your name/title/business function area?
Hi, I am Carla Hendra, Global CEO, Ogilvy Growth & Innovation.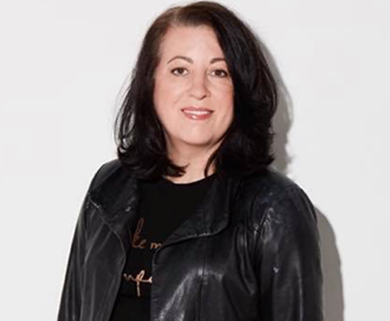 Can you share a description of the services the Ogilvy G&I practice provides?
Ogilvy Growth & Innovation provides global advisory and consulting services to C-suite level clients at the intersection of Brand, Growth, Digital Transformation and Innovation.
Our 6 offerings and services are as follows:
Business Growth & Innovation Strategy – We create and develop Business Modeling, Business Road Maps, Business Audits and Value Creation Strategy in order to grow and scale organizations.
Business Transformation – We focus on Digital Transformation, Marketing Transformation, Capabilities Mapping, GTM strategy, Organizational Design, Culture Design and Change Management to move companies to achieve their ambitions.
Corporate Brand & Marketing Innovation – We rigorously analyze Brand Valuation, redefine Brand Architecture and Portfolio Strategy, create and innovate new Brands and develop rigorous Marketing Investment Plans to grow Brand Equity for the long term.
Sustainability – Our Sustainability offer includes Corporate Strategy, Corporate Brand Narrative Audits, Implementation Planning, Government & NGO advisory and DEI Strategy and Advisory
Behavioral Science – We approach many of our brand challenges using Behavioral Insights & Diagnostics, Cognitive Segmentation, Intervention Design, Communication Strategies and Corporate Training to implement change and alter behaviors for employees, consumers, customers and other stakeholders.
Growth Insights, Trends & Futuring – Our strategic process begins with understanding Growth Drivers, Needs Mapping, and determining Future Growth Pathways by using trends and insights to understand the unknown, known and unmet needs of a client, leveraging the latest research and analytic tools.
There are 5 things you should know about us:
1. Our role at Ogilvy is to engage with C-Suite clients on their toughest growth challenges and to create new value pathways for them
2. We "see, size, spark, create and plan" disruptive ideas for client growth through unique insights and innovation
3. We help clients create:
new companies
new markets
new brands
new purpose
new products
new segments
new go-to-market solutions
new ecosystems
new capabilities
4. We have leading experts in:
growth strategy
behavioral science
market development
sustainability
change management
future casting
innovation
transformation strategy
product invention
…and more
5. Making it Real
We create big, but practical ideas for businesses & brands
We implement globally, collaborating across Ogilvy
We know brands & customers better than any Management Consultant on the planet
What can your group do to directly help grow OH client businesses?
Growth & Innovation has a long history of successfully working with Ogilvy Health, as the business consulting and advisory front end with the largest Pharma brands, Medical and Health Systems, Medical Equipment, Consumer Health (from Insurance to Cosmeceuticals), & Wellness brands to help solve brand and business challenges. As Digital & Business Transformation are core offerings, we work very closely with the world's leading health care companies, many (if not all) of them going through rapid transformation due to the pandemic.
Our team includes Peter Fasano, who leads Business Growth & Transformation, and is working with one of the largest Global Pharma companies on creating, implementing and scaling multi-year marketing transformation programs and Ritesh Patel, who is our Chief Digital Officer for Health, and instrumental in developing innovative programs and solutions for Pharma, CPG and Wellness initiatives. Some of our work includes an Alexa voice skill for a well know CPG/Personal Care company, health-centric bots for Health Systems, and integrations with tech platforms to create better Patient & Customer experiences. In addition, our work applying Behavioral Science to Vaccines Adoption/Hesitancy and programs to help stop the spread of Covid ("NoCovid") was led by Christopher Graves, Founder of Ogilvy Center for Behavioral Science and our thought leadership on Pharma and monthly Conversations in Health webinars (hosted and curated by Ritesh Patel). Global Partner, Peter Hirsch, has worked on multiple healthcare brands from a risk and reputation perspective, helping to reposition healthcare brands and businesses at their most critical moments.
These are just a few of the innovation and consulting services that Growth & Innovation can bring to Clients incorporating a larger business overlay to truly complement the invaluable services and solutions that Ogilvy Health provides to their clients.
Any successful G&I/Health collaborations you can share?
We have a number of G&I/Health collaborations but some of the more recent ones are as follows:
One of Ogilvy's Health's clients had a product facing Loss of Exclusivity across many global markets, with a complex set of divergent post-LoE market conditions. Ogilvy Growth & Innovation analyzed the situation in different markets from a patient, HCP and payer perspective and created a global matrix that organized different markets into clusters of similar conditions. The matrix offered different LoE strategies by cluster, enabling markets around the world to plan ahead based on learnings gathered from around the network.
Faced with sluggish uptake of a client's new therapy in dermatology, Ogilvy Health turned to Growth & Innovation to deploy its behavioral science methodology to create stronger messaging directed at HCPs. Based on an analysis of more than 30 academic papers on cognitive bias in physician prescribing behaviors, Growth & Innovation created a message strategy to open up prescribers to the benefits of the client's therapy.
In an increasingly crowded immuno-oncology marketplace, Ogilvy Health's client was looking for new ways to demonstrate its leadership in the space. After interviewing subject matter experts and developing a rigorous market landscape assessment, Growth & Innovation conducted a series of leadership workshops to identify an immuno-oncology narrative that was more highly differentiated while still authentic to the client's place in this expanding market.
How does the Ogilvy 5-practice structure help grow OH client brands?
We do our best work at the intersection of Ogilvy's 5 businesses. We come in with the overarching strategic thinking, organizational design, marketing operations, brand innovation, behavioral science and sustainability research, strategy, guidance to help solve for any issue at any point in the client's program. As our business is named Growth & Innovation, we exist at Ogilvy to help Client Growth; Experience is about Growing Customer Value, Public Relations is about Growing Influence, Advertising, Brand & Content is about Growing Brands and Health is about Growing Health.
Tell us a little bit about yourself and your background.
I've been at Ogilvy for 25 years starting my career here with IBM in client management driving global digital and demand generation. Over the years I've held 9 different roles, including being appointed President of OgilvyOne (precursor to Ogilvy Experience) in 1998 and serving as Co-Chief Executive Officer, Ogilvy North America from 2005-2010, Ogilvy's largest region. From 2010 – 2020, I was Ogilvy's Chief Digital Officer and CEO of Ogilvy Consulting and now I am the Global CEO, Ogilvy Growth & Innovation.
I also serve on two Public Company Boards. I am the Board Director of Caleres, a multi-brand global footwear retail/wholesale company and serve on the Board of the Edgewell Personal Care Group, a global consumer goods marketer. I was also Board Director of Unica until its acquisition by IBM and served for five years as a Board Director of the non-profit, Dress for Success. I am currently a Board advisor to Velocity, a SPAC focused on acquisition in the marketing services industry.
On a personal note, although I've spent much of my life growing up at Ogilvy, I also have 3 kids who have also pretty much grown up with me at Ogilvy — traveling with me to many offices across the globe, seeing the world and meeting inspiring and wonderful people from the Ogilvy family. To remain at the same firm for this period of time is a tribute to the Ogilvy culture and the great mentors and friends I have had in the organization.
I split my time between a pre-Revolutionary War blacksmith's house in western New Jersey and New York City, and also have a vacation home in the Pyrenees in France which has been a great location for Ogilvy offsites over the years! I am excited to get back to the office, even part time, so I can see my friends and colleagues in person (and not through a screen!).
At what stage of brand planning should OH clients consider bringing the G&I team in and what's the best way to do this?
Historically we have worked hand and glove with Ogilvy Health and depending on the need the OH leads will often call me for specific asks; they will go to Peter Fasano for Business & Digital Transformation, Peter Hirsch for Brand Strategy and Corporate Reputation and Risk, Ritesh Patel for Innovative and digital-led initiatives. We're fortunate to know many of the talented people at OH, have pitched together many times with great success and collaborated on multiple engagements with hundreds of clients.
Because the G&I business is the "tip of the spear" we are motivated to come in and help grow and develop opportunities for Ogilvy Health – this could be from a strategic engagement with the development of a new product, an M&A assignment (pre or post-merger), an innovation project or solution, a new business model or a new brand architecture or strategy. Ogilvy Growth & Innovation can come in at any time to help grow the business and brand. We believe health & wellness will be a huge contributor to the future of Ogilvy.