Interview with Julianna Richter-Global CEO, Ogilvy PR
08/03/21
by Beth Paulino
Ogilvy comprises five key business practices–Growth & Innovation, Advertising, PR, Experience and Health–all best-in-class offerings that work seamlessly together to help support and grow client brands. We sat down with the head of the other Ogilvy businesses to better understand what their groups do and how these services can help Ogilvy Health clients. Meet Julianna Richter.
What is your name/title/business function area?
I'm Julianna Richter and I am the Global CEO of Ogilvy PR.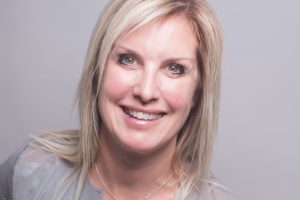 Can you share a description of the services the Ogilvy PR practice provides?
Ogilvy PR is a modern, global creative communications agency that partners with brands and businesses to drive value and growth. We build brands, protect reputations and earn attention and influence through creative storytelling informed by data, and fueled by technology. We're strategic communicators, content creators, problem solvers, influence generators, earned media activators, social innovators, culture connectors and creative storytellers. We are an award-winning collective of PR experts living and collaborating within one of the most powerful creative networks.
We offer a full suite of communications solutions built for purpose in an increasingly digital reality including: Public Relations & Communications, Corporate Reputation, Brand & Influence, Media & Newsroom, Employee Experience, Public Affairs & Advocacy, and CommsTech & Data – with the key thread of Earned, Social, & Content woven throughout.
We really are a one-stop-shop for creative communications and help clients across industries reach the full spectrum of stakeholders, moving with speed and impact.
While Ogilvy Health PR offers industry-specific expertise, Ogilvy PR can partner with you to bring a broader PR point of view, together with our influencer and agile content expertise.
What can your group do to directly help grow OH client businesses?
Ogilvy Health clients, like many brands, are under more pressure than ever before – the pressure to earn attention and influence, protect reputations, create favorable external environments, engage employees, reach consumers across channels through compelling content, gain competitive advantage, and manage crises. There is also the added complexity of navigating social and environmental issues on the world stage. The call to communicate in creative and innovative ways is crystal clear. Ogilvy Health PR, along with Ogilvy PR's deep bench of experts across the globe, are able to move at the speed of culture, creating agile content across all channels to help drive value and meet business objectives.
How does the Ogilvy 5-practice structure help grow OH client brands?
It's been said before, but our best work really happens at the intersection of Ogilvy's 5 businesses. With depth of skillset at scale across PR, Advertising, Experience, and Growth & Innovation, we're able to compliment Ogilvy Health's premier sector insights and experience.
The last year and a half has really put Health in the spotlight in new ways. The challenge we have as communicators and partners to our clients is in helping them navigate unparalleled scrutiny, increasing consumer expectations, and the business challenges associated with those changes at a feverish pace. Each of the Ogilvy businesses is uniquely poised to help brands and enterprises navigate that transformation with authenticity, efficiency, and creativity. The result is impact for the brand and ultimately impact for society.
Tell us a little bit about yourself and your background.
I've spent the last 20+ years as a strategic communicator and business operations leader working with start-ups and Fortune 500 companies (and many in between) across the CPG, health, and technology sectors. From brand positioning and product PR to corporate communications, reputation, and crisis, my focus is working with c-suite leaders to deliver business results.
Outside of the (virtual) office, I am a native New Yorker, a global nomad, a life observer, risk taker, and team builder. I am also an adoring mother of 2 and avid shoe collector.
At what stage of brand planning should OH clients consider bringing the Ogilvy PR team in and what's the best way to do this?
I'm sure everyone says "the earlier the better", but it is especially true for PR. The power of earned-first ideas and earned-led creative rooted in audience-centric thinking are our secret weapon. This is an increasingly important approach in today's cluttered media landscape compounded by the rise of ad blockers. The best way to bring us in is to give me or Shannon Walsh, president of Ogilvy Health PR, a call—Shannon and I can work together to determine how we might be able to help provide support to her team and your clients. Whether you're asking how to future-proof your business, trying to disrupt a category (or are being disrupted), trying to build your reputation or reposition the brand, in need of agile content, or looking to quantify reputation and results, we have solutions and would love to partner with you.