Interview with Steve Soechtig-Global CEO, Ogilvy Experience
05/24/21
by Beth Paulino
Ogilvy comprises five key business practices–Growth & Innovation, Advertising, PR, Experience and Health–all best-in-class offerings that work seamlessly together to help support and grow client brands. We sat down with the head of the other Ogilvy practices to better understand what their groups do and how these services can help Ogilvy Health clients. Meet Steve Soechtig from Experience.
What is your name/title/business function area?
My name is Steve Soechtig, which is a painfully hard to pronounce last name. It sounds like Sek-tig. I currently serve as the Global CEO of Ogilvy's Experience business.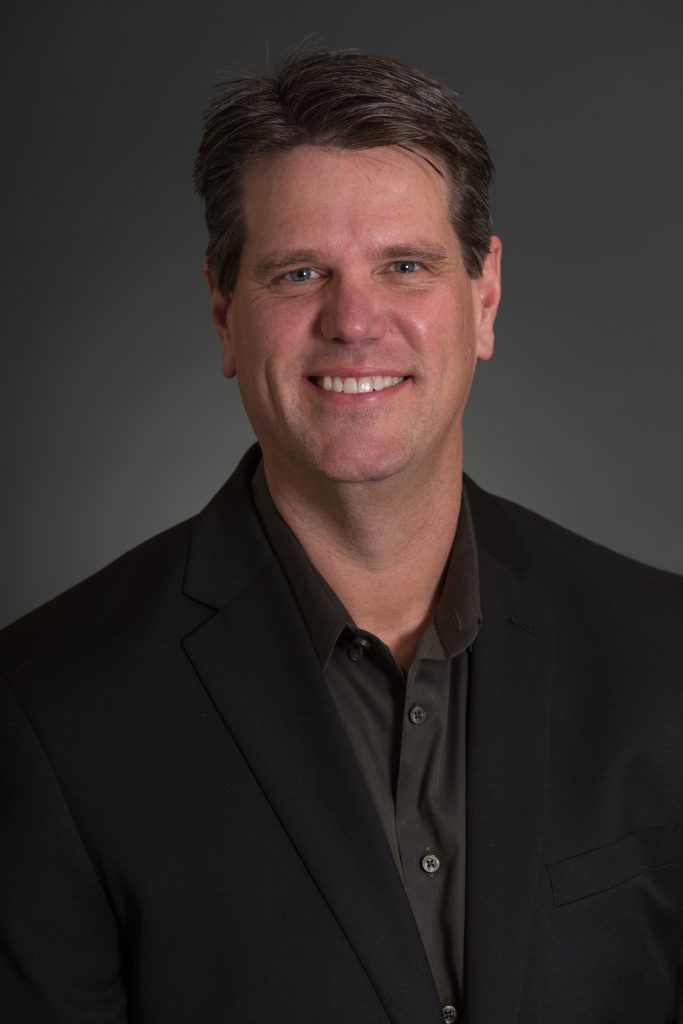 Can you share a description of the services the Ogilvy Experience practice provides?
Absolutely. Simply put, Ogilvy Experience defines, designs, builds, and operates platforms, tools, and technologies that allow and encourage individuals to more effectively engage with a brand, improving the customer experience at every stage of the engagement lifecycle.
Designing, building, and operating these products and solutions requires a strategy – a prioritized roadmap of initiatives tied to specific business objectives and outputs – built on customer insights that identify both the explicit needs and unspoken emotional needs of various segments. Ogilvy Experience has teams of specialists that work with clients to create this strategic vision.
Once we have the strategy defined, our teams of designers and developers work with clients to build a range of experience solutions, including digital marketing assets that provide tailored communications at each stage of the customer journey, CRM Data Platforms which discretely and securely capture visitor preferences and shape personalized and relevant experiences based on historical responses, and custom web and mobile solutions that provide critical information and transactional functionality (such as appointment scheduling, prescription refill requests, claim submissions, online payment processing, and a range of other uses), which oftentimes are built on top of package technology platforms such as Commerce, Campaign, and Content Management Systems.
Finally, Ogilvy Experience can operationalize our clients' business functions, partnering with the client teams to run digital marketing functions, experience platform continuous improvement processes, and loyalty and data management platforms.
Great customer experiences don't stop with digital interactions, of course, and our team equally focuses on empowering employees and partners with tools and technologies, many today which are mobile and web based, that allow them to more effectively serve the client's customer base, be that patients of a medical provider, members of a benefits platform, or customers of a product provider.
What can your group do to directly help grow Ogilvy Health's client businesses?
As with clients in every industry, Ogilvy Health clients are under pressure to reinforce and/or improve their brand perception, as Ogilvy Health's clients find themselves in increasingly competitive business environments. Our experience solutions focus on growing a brand's value through experience innovation, which drives greater awareness, greater interaction, greater commitment, and greater loyalty. Examples of this vary by the type of OH client and their specific operational focus.
For a health care provider network, our web solutions can provide the content necessary to allow the patient to make the best decision as to whether the provider can service their medical need, exposing the detail that are important to patients at the time of that decision, including insight into the physicians and staff, including their backgrounds, areas of specialization, and potentially testimonials from patients who have been cared for by that provider network in the past. Further, awareness building can be driven from effective search optimization, link-throughs from value-added sites and apps such as approved online diagnostic tools, and dynamic ecosystem linkages with other providers and brands. Once the patient has started to engage, additional value-based tools such as online appointment scheduling, pre-visit registration, and automated appointment reminders differentiate the provider and drive greater engagement. Finally, online conveniences such as bill pay, interactive communication tools, online results reporting, and post-appointment follow up content differentiate the provider and promote loyalty to the network.
For the health care payer brand, similar techniques can generate value for the member, generating loyalty and promoting expanded participation in optional services. Proactive communications might focus on wellness strategies, for example, keeping the member out of the medical office to begin with. Digital content and value calculators can help provide insight into the value of adjunctive offerings, inspiring evaluation and subscription, while provider locators and dynamic recommendations for in-network management will help the member to manage their costs while building trust with and affinity to the brand.
For the medical supplier brand, whether focused on physician engagement or direct-to-consumer, our Experience solutions can help improve the performance at every stage of the customer journey. From building awareness and top of funnel lead acquisition through mid-funnel awareness and lower-funnel conversion, our personalized marketing and direct engagement solutions, combined with employee empowerment tools, can help encourage the individual to explore and ultimately engage with the brand. Once the individual has engaged with the brand, continued communications and experience tools ensure that loyalty to the brand is established and enforced, growing the value of the customer relationship over time.
Any successful Experience/Health collaborations you can share?
Yes, we've been fortunate to have had the opportunity to jointly partner together as Experience / Health to solve a range of client challenges. As a couple of brief examples:
We helped a US-based healthcare provider network that was feeling the pressures to create consumer-centric experiences that empower patients to take an even more active role in managing their health. We worked with this client to define, design and build a consumer-centric, streamlined digital experience that empowers patients to take a more active role in managing their health. Our solutions was built on the core functionality of Epic's EHR platform and exposed iOS and Android mobile experiences allow patients to access all of the standard MyChart features. Patients are able to perform tasks such as scheduling appointments, accessing virtual care options, and paying bills. An easy to navigate front-end user experience empowers patients to make more informed decisions about their care options, with a 24/7 virtual access point. The new experiences will help to drive growth across the organization and help increase patient outcomes across the board. With the new app in market, the organization hopes to increase virtual health adoption, grow the total volume of clinic visits, and drive return visits among its existing patient population, all while delivering an experience for patients that is simple, easy and useful.
We helped a global pharmaceutical brand create a web portal that provided Oncology Health Care Professionals (HCPs) with access to resources, patient support materials and enrolling patients into treatment programs which included specific pharmacological products unique to the diagnosis and patient status. The previous patient support experience was clunky and cumbersome and didn't represent the cutting-edge science and research befitting the brand. Working with the client, our team designed and built an easy and intuitive product to help Oncologists and HCPs care for their patients by marrying the patient up with the appropriate treatment protocol and products. The result was a system that was easy-to-use, prescriptive in guiding the physician to a range of treatment options, and highly configurable, allowing additional programs to be added as they were approved, while in parallel improving back of house ordering fulfilment for treatment products that benefited the patient. This benefited the patient, improving outcomes, while benefiting the physician by accelerating their research into treatment protocols, while benefiting our client by increasing engagement rates with their products.
We helped a global medical device supplier solve for low market share of the medical consumables market, lower retention rate among IDNs, and fragmented marketing and sales programs by creating a holistic engagement and loyalty strategy for IDNs that supports both Sales and Marketing efforts. After completing a loyalty program design phase, we launched a program combined financial, educational, and service components amongst a wide range of IDNs. We're continuing to monitor and measure the impact of the engagement and loyalty program, modifying and improving elements in real time based on measured results, and are driving double-digit group across multiple product categories as a result.
How does the Ogilvy 5-practice structure help grow OH client brands?
The five practices represent the various components of brand management and brand growth. Our Innovation business identifies and shapes new avenues and models for growth, while our Advertising, Brand and Content business define and activate the brand positioning that capture the customer growth opportunity. Our PR business ensures that every communication is aligned with and supports the brand strategy, and our Experience business takes the brand positioning and reinforces it with every interaction, whether that be physical and digital. All of these functional businesses work in concert with our Health business to solve the complex needs of our clients, delivering growth-based impact through our approach of Borderless Creativity.
Tell us a little bit about yourself and your background.
On a professional level, I've spent the last 30 years in the Experience space. I often say that I started working on Customer Experience Design in the days before electricity, which were the days before the ubiquitous Internet. My first foray into this space was working at AT&T Consulting to design interactions within my client's call centers, defining better scripts and engagement methods that leveraged emerging technologies like Caller ID to create more personalized and efficient experiences. When the Internet emerged and began to mature, it was a natural move to shift my focus into this space. I had an opportunity to launch a digital agency in 1999, which focused on the early stage personalized online experiences, and after exiting that agency, I launched and run two other software startups that leveraged other emerging media (e-mail, chat and conversational interfaces) to create better customer experiences. After exiting my third startup, I joined Deloitte Digital where I ran the Digital Experience practice for several years and then joined McKinsey & Company's Digital Marketing strategy practice. I'm thrilled to now be part of Ogilvy, where I'm surrounded by creative thinkers and a creativity culture that is the cornerstone of effective CX strategy and design.
On a personal level, I live in Colorado, but I'm native to Michigan and still have roots there. I'm married with two kids, one who's just finished his freshman year in the School of Digital Media at the University of Illinois, and one that's wrapping her junior year of high school. When I'm not working with clients to improve their brand and customer experiences, you'll often find me on a golf course, throwing a fly in a river, or hiking through the beautiful terrain that Colorado has to offer.
At what stage of brand planning should Ogilvy Health clients consider bringing the Experience team in and what's the best way to do this?
I would say as early as possible.  In the modern era, brand and experience are two sides of the same coin, and as such they need to be defined together.  Today's brands don't separate the brand message from the experience, but instead combine them, often on digital platforms.  If the brand message expresses one position and the experience expresses another, the individual is quickly confused, disillusioned, and frustrated.  Further, emerging experience concepts can help to shape the brand identity and expression, and the experience team can help to develop the insights and targeted personas that contribute to the brand planning exercises.  We have Experience Strategy leaders in each region – the offering is led globally by Rebecca Flavin – who can help to identify resources able to participate in the brand planning efforts. You can also find out more at ogilvyexperience.com.