Linguistics and Healthcare: Current Industry Trends to Keep in Mind
09/28/21
by Tabytha Halverson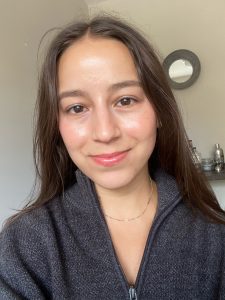 At Ogilvy Health, we know that linguistics, the scientific study of language, is a diverse field that affects several industries—including healthcare. From search engine optimization (SEO) to voice apps to artificial intelligence (AI), the practical application of linguistics is constantly expanding and often a driving force of technological innovation in healthcare. The OH Research & Intelligence team regularly seeks opportunities to incorporate our linguistic expertise into our client solutions. We do this by proactively researching how linguistic developments are affecting the industry. Below are three linguistic trends in healthcare that marketers should keep in mind in 2021 and beyond:  
Opinion Mining on Social Listening
As healthcare marketers, it is our job to assess and reassess the perceptions of our consumer base to inform our strategic priorities and better serve our clients. Social listening gives us all access to a rich and renewable resource of freely available consumer data; information we can use to not only aid us in understanding what HCPs and patients want, but also how they feel.
Opinion mining uses computational linguistics (the use of computer science techniques to analyze and synthesize language data) to categorize sentiment from text and gain a better understanding of consumers' emotions. Many social listening tools have opinion-mining algorithms designed to assess general sentiment around a keyword or topic, and marketers can use this as a starting point to understand our consumers' unmet health needs. For example, opinion mining could be used in the discovery phase of a product launch to help inform brand strategy by monitoring consumer conversations around specific areas of interest, disease states, or therapeutic categories.
Opinion mining does have limitations. Natural language is extremely complex and dynamic. As such, these algorithms require continuous refinement and extensive training on large sets of natural text to reliably classify sentiment. Additionally, translating sentiment into actionable insights requires a strategic eye and a keen understanding of the needs of a client and/or consumer base. This is especially true with more nuanced subjects, such as healthcare.
With time and proper training, utilizing opinion mining can be key to providing valuable insights on consumers' emotions and perceptions around various illnesses or medications, which marketers can then use to provide the most relevant, data-driven recommendations for our clients.
Semantic Search
Advances in natural language processing (NLP) have allowed Google to make significant changes to their existing search engine model. Most recently, Google introduced Bidirectional Encoder Representations from Transformers (BERT), "a neural network-based technique for NLP." (Source: https://searchengineland.com/welcome-bert-google-artificial-intelligence-for-understanding-search-queries-323976)
Semantic search models such as BERT differ from earlier ones in that they are not designed to solely match keywords. Rather, these models are designed to assess user intent by enabling search engines to parse more complex healthcare-related queries and better interpret natural text, thus providing more relevant search results.
Semantic search engines' ability to parse more complex queries provides us with opportunities to better understand our audience's intentions and help our clients provide the best possible user experience to their customers. These tech improvements are especially important to consider as voice search/voice apps continue to become more common, since these updates impact SEO strategies. Moreover, understanding user intent can also help strategists discern what content and materials would be most valuable for a website's prospective audience, particularly in the nuanced healthcare markets.
Acoustic Analysis
As marketers, we understand the power of data. We know that data analysis can provide valuable insight into our customers' behaviors, thoughts, and feelings. We also know that the more diverse data forms we can analyze holistically, the better we can extract unique and complex insights for our clients.
The growing popularity of voice apps and speech-to-text technology provides an opportunity for marketers to access a new kind of consumer data: speech data. By speech data, I'm not only referring to transcriptions, but to actual consumer voices and spoken language.
Tapping into audio datasets can allow us to analyze consumer speech patterns in innovative ways. We can examine not only what our customers are saying, but how they are saying it, which can make all the difference in the health and wellness arena. Paralinguistic features (nonverbal cues such as intonation, speech rate, and volume) can tell us about the emotions behind a person's words and gives marketers a deeper layer of insight into consumer perspectives.
Several market research organizations are already applying innovative techniques from acoustic phonetics—a field of linguistics that analyzes speech sounds—to enhance text-based analysis of speech data. While this field of linguistic research has been studied for decades, it's potential in the market research world is just beginning to be explored in the healthcare space. Incorporating acoustic analysis into market research efforts can provide a layer of insight to help planners and strategists understand a patient's emotional journey from a data-driven perspective. Thus, it would be wise for healthcare marketers to keep this application in mind when devising plans to better understand an audience.
For those unfamiliar with the discipline, linguistics may feel abstract, but the practical effects of this field within healthcare marketing are substantial. Understanding language, how it works, and how it can benefit you is an essential skill for marketers to connect with clients, healthcare professionals and patients alike. If you are curious to know more about how your team can use linguistics to support client brands, please reach out to the Research & Intelligence team at OHIntelligence@ogilvy.com!
---