03/05/21
by Staff Writer
"Look Who's Talking?" Your dog, that's who!
Thanks to the latest idea coming out of the Zoetis Animal Health team, the Apoquel brand continues to engage pet owners and drive brand awareness with a digital experience that allows people to literally put their dog into a version of the latest Apoquel commercial.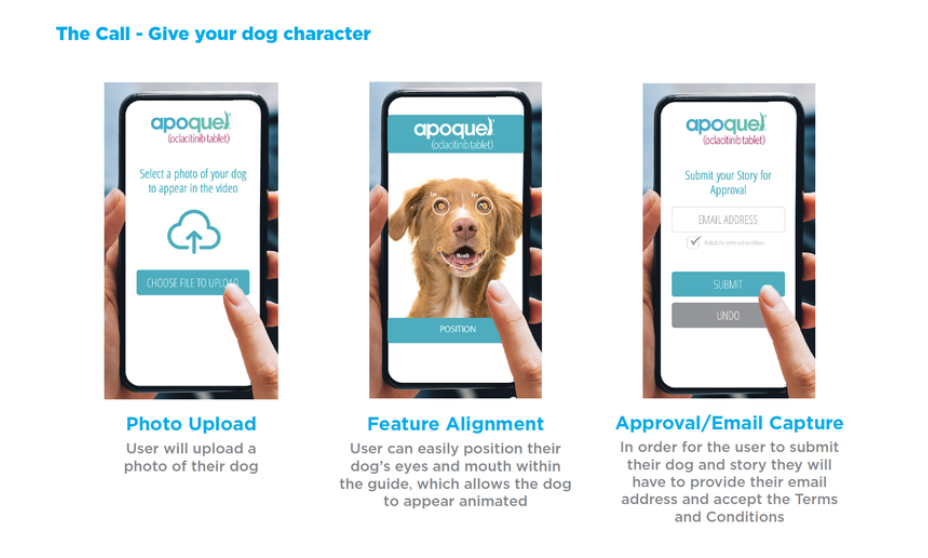 Users simply upload a picture of their dog, select a phrase and personality to go with it and "voila" a star is born via a customized video that features their dog. In addition to providing a fun and brand-building experience, this collaboration between Ogilvy Health and Zoetis produced new technology that has the ability to continue to expand its use and application for future projects.
Try it out for yourself: https://www.apoqueldogs.com/talking-dog.aspx
---
Interested in learning more about the evolving state of creativity in healthcare marketing? Check out our recent podcast with Ogilvy Health CCO, Renata Florio.