Navigating the Primary Care Shift to Retail
06/27/23
by Jim Ruiz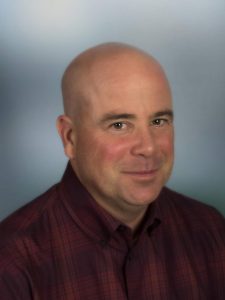 At the end of 2022, Jim answered the following question for Med Ad News: Will retailers continue to expand their role in primary care this year?
What we have seen so far in 2023 in response to this question is a resounding YES!
Digging deeper into this shift, we see several factors driving the change:
First and foremost, retailers like Amazon, Walmart, Target, CVS, Walgreens and others feel they are addressing a shortage in primary care and can provide more convenient care and at a lower cost than traditional providers like urgent care and physicians' offices. In fact, Bain & Company estimates that 30% of the $260 billion primary care industry will shift to retailers by 2030.[1]
But equally important to retailers' success, there is a large swath of younger consumers in the US who are demanding more convenient, affordable care. In some instances, retailers make the cost of care so affordable that consumers elect to pay cash for the services instead of choosing to deal with the tangled web of surprises that often comes when using health insurance.
Some healthcare professionals are also leaving group practices and making the leap to retail where they often have greater autonomy, flexible hours, and can get the benefits a large retailer can provide.[2] They can also get better overall support, as large retailers often have the latest technologies and can manage patient relationships through an omnichannel strategy. Research has revealed that patients may get a more personalized healthcare experience from the retailers by staying connected through a well-executed omnichannel model.[3]
Of course, there are healthcare professionals who are trying to fight the "shift to retail" trend saying the care patients are receiving is suboptimal, that they do not get the benefit of a long-term relationship with their physician and may be compromising their longer-term health and well-being. But the reality is the consumers who are taking advantage of primary care at retail locations rarely see a doctor, nor do they have a standing relationship with one, and/or are healthy and do not have a complex medical history. For these individuals, healthcare is generally considered an expense they would try to forgo as much as possible and the shift from primary care to retail is putting better healthcare in their reach relative to what they've being doing previously on their patient journey.
Regardless of where the shift of primary care to retail goes long-term, life sciences companies need to pay attention now. Part of their business will also shift, and they will find themselves competing on new fronts, further affecting their sales teams and marketing budgets. They will also be dealing with a new type of stakeholder, one who may be able to influence both the cost of patient care and the wholesale cost of prescription drugs and vaccines, putting pricing pressure on manufacturers. What is your company doing or planning to do to leverage this shift in healthcare to your advantage, to drive growth and differentiation for your brands?
[1] https://www.aha.org/aha-center-health-innovation-market-scan/2023-02-09-buzz-how-7-disruptors-will-transform-health-care-2023
[2] https://www.bartonassociates.com/blog/the-benefits-of-working-in-retail-clinics/
[3] https://www.fiercehealthcare.com/practices/5-predictions-for-retail-healthcare-industry-2022
To read more thought leadership from Ogilvy Health, click HERE.