The Power of TikTok for Pharma Brands
07/22/21
by Alyssa Palermo and Katherine "Moi" Lee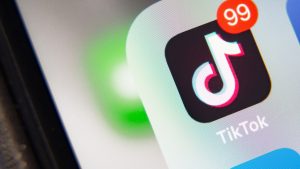 As most people are aware, TikTok is one of the most popular social media applications dominated by millennials and Gen Z users. It's a platform that allows users to create short-form videos set to a soundtrack of published music or an original sound. While some TikTok personalities have taken off, brands are starting to chase fame on the platform as well. In pharma, there are many ways to take advantage of the nuances of TikTok and work to the strengths of the platform.
One way pharma can use the platform is through original content. There's an opportunity to make scientific information more digestible and accessible to their audiences. Because TikTok is a short-form video platform that values easy and authentic production quality, it is a perfect avenue for pharma brands to publish simple, bite-sized information to help teach users about complex topics. On TikTok, healthcare providers and disease-state communities can also share up-to-date information on research, spread disease awareness through sharing personal/patient stories, or even recognize their peers.
Pharmaceutical brands might still be stumped on how to best use TikTok for a branded campaign. These brands should evaluate their "niche" and own popular pulse moments within it. For example, a breast cancer-focused brand can own Breast Cancer Awareness Month by creating a purposeful prompt, challenge, hashtag, lens, or sound that provides a vehicle for users to complete an impactful low-lift action like sharing their own breast cancer journey. Marketers shouldn't be afraid to use as many ad formats as legally possible in order to boost their brand's presence. Note that some formats cannot be age-targeted, which could affect access and reach for certain pharma brands.
As a best-in-class example, Mucinex created a TikTok campaign called #BeatTheZombieFunk (121M views) where they utilized a brand effect, hashtag challenge, top-view feed, and in-feed creative. They featured famous dancer couple tWitch and Allison Holker encouraging users to use the custom Mucinex sound to create a dance and sparked a movement of user-generated content using their campaign hashtag.
Creator partnerships are also a great way pharmaceutical brands can utilize the video-first platform. TikTok's Creator Marketplace is a great place to start the journey to see which creators are best to partner with for a campaign. There's also the opportunity to partner with the healthcare professional audience to amplify a campaign's message if it's a part of a greater purposeful message like spreading disease awareness or a taking a stance against an injustice, instead of simply pushing products.
The organic nature of CeraVe's boost on TikTok is a prime example highlighting the power of social media. Hyram Yarbro, a 24-year-old skincare influencer who has gained a following of more than 6 million on TikTok alone – about 80% of which are Gen Z – has been an authentic fan of CeraVe. He shared his obsession with his favorite products and had been frequently posting content featuring CeraVe, generating awareness of the brand among his large audience. CeraVe then engaged him for a limited partnership, comprised of a handful of Instagram and YouTube content, though most his content featuring CeraVe has been developed organically. The content helped launch the brand on TikTok to quickly become a cult favorite. Pharma brands can emulate this by finding their perfect brand ambassador who already loves their product because it's helped them in some way. Influencers are always more impactful if the creators already love the products before the partnership even starts.
TikTok presents a multitude of opportunities for brands in pharma, whether that be through organic content, branded campaigns, or creator partnerships. But no matter what industry, TikTok challenges traditional advertising, advising brands "Don't make ads. Make TikToks," meaning that brands should get to know their audience before posting to see what will engage them. TikTok presents an opportunity to be more creative, more authentic, and to create content that truly speaks to people.