Update: ​ Facebook's Pharmaceutical Advertising Policy
09/22/21
by Katie Ferrigno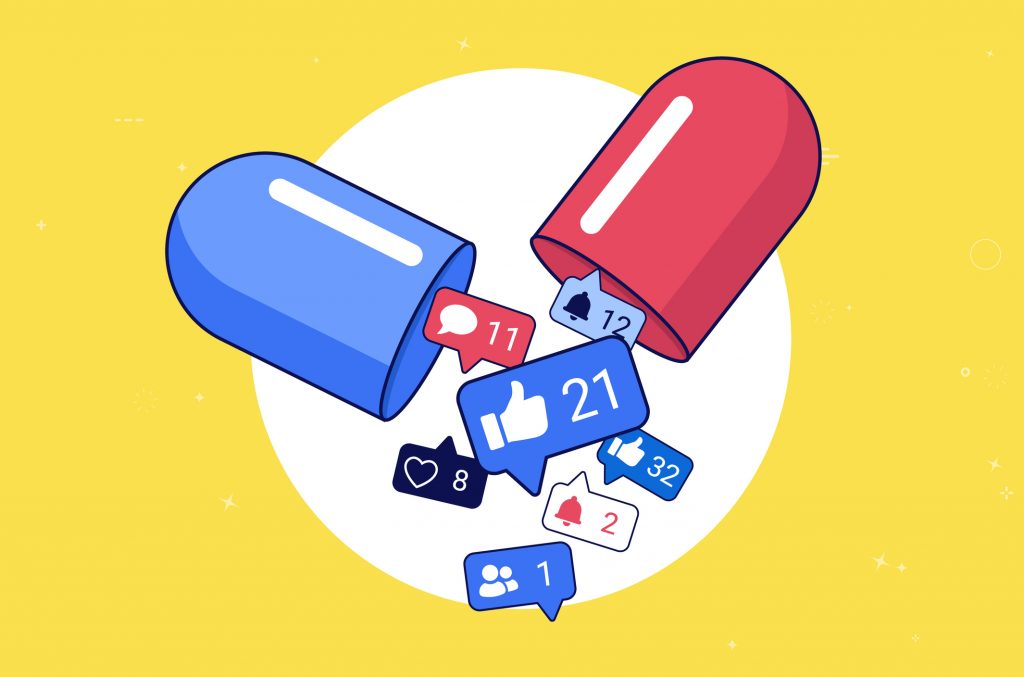 What Is The Update?
From ensuring the use of appropriate language to preventing misinformation, Facebook's Advertising Policies are intended to keep users safe while creating opportunities for businesses to thrive. As an ongoing part of those efforts, Facebook has strengthened procedures for their Prescription Drugs Policy as of August 25th 2021.
While pharmacies have previously been required to go through a certification process before running ads on Facebook, the updated policy introduces additional pre-approval requirements, mandating that pharmaceutical manufacturers, telehealth providers as well as online pharmacies complete a Prescription Drug Advertiser Application if they plan to advertise prescription drugs on Facebook.
Given the self-serve nature of Facebook's ad platform, where anyone in the world can promote content (provided it satisfies Facebook's Ad Policies), this will ensure that only reputable brands will be granted permission to run media to promote prescription drug products. See the official Announcement via Facebook for Business.​
Note that while advertising of these products is allowed, sales of these products are still strictly prohibited by the Facebook Group of Companies.​
How Will This Impact Paid Media?​
According to the policy, only approved advertisers my promote prescription drugs and only within the jurisdictions of the United States, New Zealand, and Canada. Ads will also not be permitted to target those under 18 years of age. ​
In order to secure permission to run paid ads for prescription products, pharmaceutical manufacturers, online pharmacies, and telehealth providers are required to submit a Prescription Drug Advertiser Application which can be completed by a brand directly or by an agency on behalf of a client detailing the following:​
Country where your business is licensed and plans to advertise​
Business Name​
Business Website​
Business Address (ie. pharmaceutical manufacturing address that's on file with the FDA, not the corporate headquarter address)​
Contact Name​
Email Address​
Ad Account ​
Business Type
Brands currently have until October 31 to get approval on this application or their paid media campaigns will be turned off and no ads will be allowed to run until this is completed.​
Note: Online Pharmacies and Telehealth providers will also be required to provide proof of LegitScript certification in order to apply. If the brand does not currently hold a certification, they can apply directly with LegitScript.​
Frequently Asked Questions
How Are Each of These Entities Defined?​
Pharmaceutical Manufacturers are defined as an entity engaged in manufacturing, preparing, propagating, compounding, processing, packaging, repackaging, or labeling of a prescription drug. ​
Online Pharmacies are defined as a person, entity, or internet site that delivers, distributes, or dispenses, or offers or attempts to deliver, distribute, or dispense, a controlled substance legally by means of the internet.​
Telehealth Providers are defined as an entity that promotes or facilitates access to online health-related services, such as the prescription of pharmaceutical products for consumers via telecommunications and digital communication technologies.​
How Long Does the Process Take? ​
Once an application is submitted, it will take between 4 and 6 business days to process before a decision is issued, but in some cases, it may take longer to verify the provided information.​
What Happens if a Brand is Denied?​
You can file for the Appeal Process. Please also reach out to your Ogilvy social media team, who can work with our Facebook reps on understanding why this may have been denied.​
Do we anticipate any concerns around approvals with Ogilvy's client partners?​
Currently, Ogilvy has filed this application for 5+ pharmaceutical clients and have had all of them approved. As our clients are all large and legitimate healthcare companies, we don't anticipate any concerns with getting this approval before the October 31 deadline. ​
How Will This Impact Influencers and Partner Brands?
​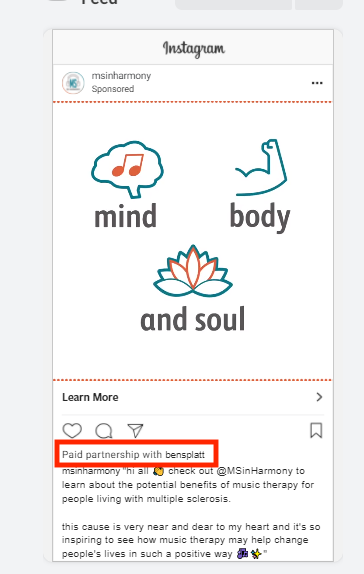 Under this new requirement, whitelisting, or allow-listing, the process of supporting other brands' content with budget, will not be available. Branded content will need to run from the brand's handle leveraging the Branded Partnership Tool. (e.g. Promoted by [BRAND] in partnership with [INFLUENCER/PARTNER]) . See the screenshot above for an example. Influencer ads will come from the brand but make note that there is a partnership with the influencer or partner.
Note: This will not affect organic content, as this policy applies to paid content only.​