11/10/20
by Staff Writer
The global wellness economy is worth US$4.5 trillion and is growing twice as fast as the rest of the economy. Loosely defined as activities, choices and lifestyles that lead to a state of holistic health and wellbeing, a state of wellness is as personal as our idea of the perfect last meal on earth.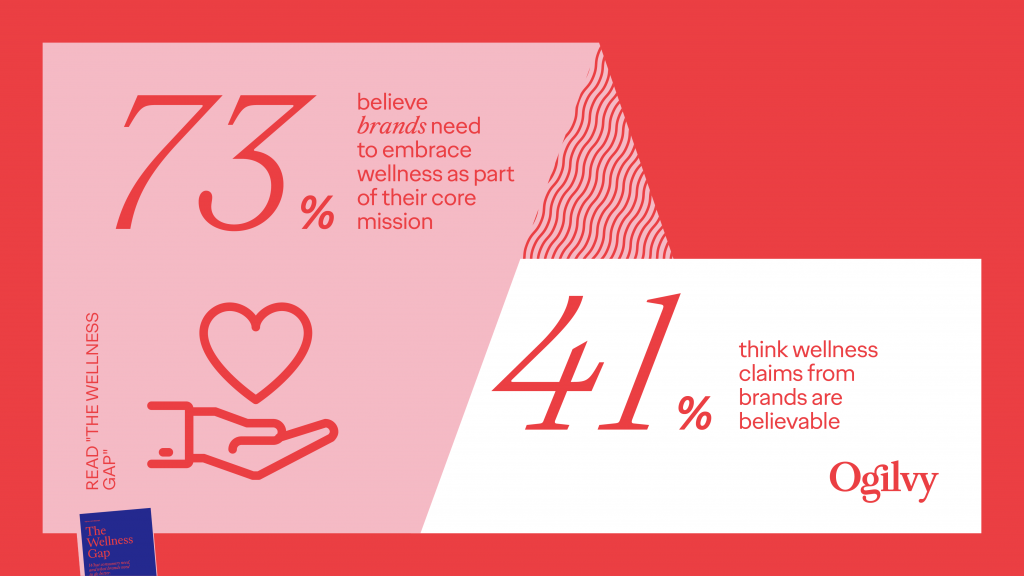 Our study invited respondents to tell us how important wellness is, what factors represent wellness for them and what actions they expect brands to take to help them improve their wellness.
The Wellness Gap helps brands find their place in the growing wellness economy and in-turn uncover opportunities for health and wellness brands to identify strategic alignments with unlikely partners.
---
---
ICYMI: At launch, our experts hosted a webinar exploring the report's top takeaways including a live Q&A. Watch the full webinar featuring:
Kate Cronin (CEO of Ogilvy Health)
Ritesh Patel (Chief Digital Officer, Health at Ogilvy Consulting)
Jason Londsdale (Head of Brand Strategy at Ogilvy USA)
Susan Machtiger (Executive Partner at Ogilvy Consulting)
---
Interested in learning more about the important ways our industry has improved the way they engage and support healthcare professionals during the pandemic and beyond? Check out our POV.