Continuing the Conversation—Health on Her Terms 
05/03/23
by Abigail Carag Fredenburg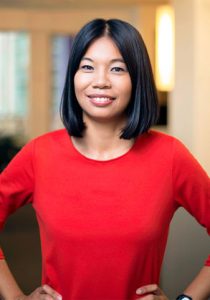 Recently, our team at Ogilvy Health hosted an "Ogilvy On" panel to discuss "Health on Her Terms … At Every Life Stage." Monique LaRocque, EVP at Ogilvy Health PR, moderated the conversation where Wendy Lund, Chief Client Officer for Health and Wellness at WPP unpacked the findings of the recent Health On Her Terms study conducted by Health@WPP. The in-depth report found that women and other marginalized genders have not been framed as a primary audience in health communications despite their specific needs and regardless of their significant buying power. Monique and Wendy were joined by Christine Guilfoyle, CEO at SeeHER, and Erika Janes, Executive Editor at SHE Media. The panel of women's health communications and marketing experts presented avenues for brands to ensure their communications are representative of the women they seek to serve and help support them in achieving her health and wellness goals.
The statistics on the condition of women's health are staggering. From disparities in access to clean menstrual hygiene to racial inequalities in surviving childbirth to an increased chances of dying from heart disease compared with men, there is a clear and urgent need to reduce preventable disease and death among women worldwide. In addition, women's sexual and reproductive health and rights around the world continues to be in jeopardy.
There's a lot to discuss on the broad topic of women's health. So, how do we, as communicators and marketers, develop, evaluate, and use resources and methods to foster the creation and easy availability of clear and useful information and tools to help women and their healthcare professionals make informed health-related decisions?
We start by diving more deeply into the three key takeaways from the passionate and informative discussion from our panel to:
Influence her health outcomes
Humanize her
Support her health needs at every life stage
Read on for some examples of how effective marketing can have real impact on the health of women at every life stage.
Influence Her Health Outcomes
As communicators and marketers, we have the power to work toward achieving health equity and positively influence women's health outcomes by taking charge of representing women in media in ways that allows them to feel seen throughout their lifetimes.
The number of cervical cancer patients in Brazil's State of Pará is three times the corresponding average figures for the country – up to 46 cases per 100 thousand women. The high rates result from poor infrastructure, low access to information, extreme poverty, and low literacy levels, restricting women's access to medical care.
Ogilvy Brasil created the "Flower of Life" campaign, which centers around a special flower – a cattleya hybrid orchid – which blooms only once a year. When this beautiful flower blooms, it serves as a reminder for Amazonian women living in the riverside region of the city of Belém do Pará to see their doctor to get their annual preventive screening tests for cervical cancer.
More than 3,000 social workers and community health agents with the campaign have given out 5,000 flowers across the local region, with many locations only accessible by boat. Millions of women have been impacted by the "Flower of Life" campaign and have been reminded to get their annual pap screening, which can dramatically reduce mortality rates, since cervical cancer has a much higher rate of cure if detected at an early stage. The campaign also promotes local events in which women can attend talks on how to care for their orchid so that it will bloom yearly and in turn learn to help take care of themselves by understanding the importance of the pap test and healthy living. The "Flower of Life" campaign is led by Grupo Hermes Pardini with the support of Pará State Department of Health.
In the forest that helps the world breathe, a flower helps women to live.
Humanize Her
In addition to her gender and the myriad roles she plays, a woman's race, ethnicity, socio-economic class, and geographic location all play a role in her state of health – from her mortality to her life expectancy, disease burden, mental health, insurance status, and access to care. How a woman identifies needs to permeate health and wellness communications. So she can be seen as her whole self, marketers need to humanize her narrative.
Going to the gynecologist is awkward, uncomfortable, and leaves women feeling vulnerable. Ogilvy DC worked with the Centers for Disease Control and Prevention (CDC) to develop the "Under the Paper" campaign, which uses humor to help women overcome the awkwardness many may feel when it comes to gynecological health. The campaign transforms the paper gown into a symbol of strength and confidence for women and encourages women to take an active role by having more open conversations with their gynecologists. The six-episode series features comedian Amber Ruffin and her sister, Lacey Lamar, showcasing Amber's growth as she gains the knowledge and confidence to speak openly with her gynecologist.
Support Her Health Needs at Every Life Stage
At every phase of life, women have specific needs and marketers who recognize this can be integral in helping them optimize their health and overall well-being. This awareness can go a long way toward informing how we communicate about women's health while helping to ensure they have the right to the highest attainable standard of care. Ogilvy's long-standing work with Dove seeks to raise awareness about the mental health issues that toxic beauty content on social media is fueling and to spark meaningful conversations, especially among parents and their children. New research conducted by the Dove Self-Esteem Project reveals that 8 in 10 youth mental health specialists believe that social media is contributing to a mental health crisis and half of girls say toxic beauty advice causes low self-esteem.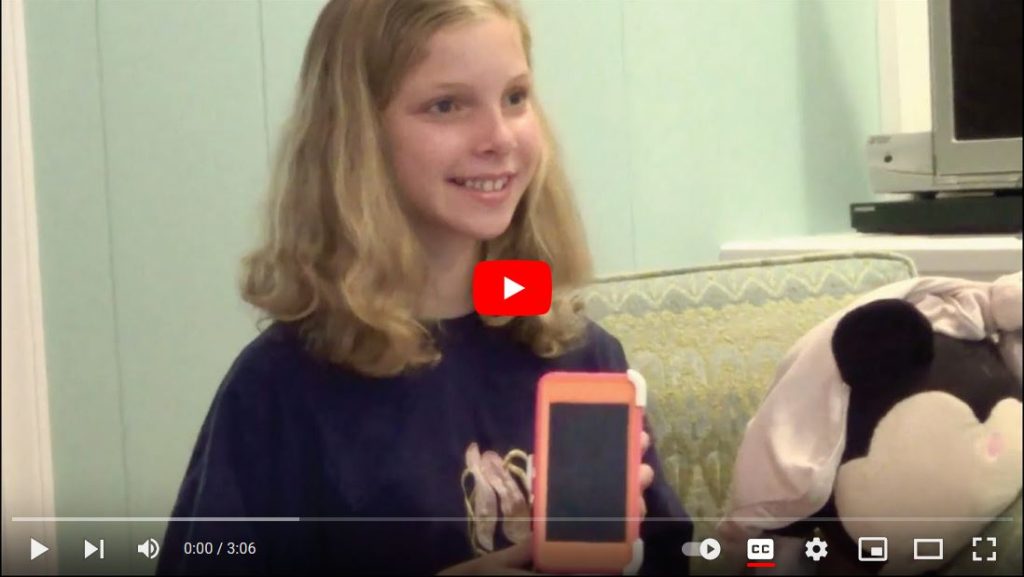 Ogilvy recently released a three-minute short film titled "Cost of Beauty," that tells the true story of Mary, a young woman who developed an eating disorder, in part due to her exposure to toxic beauty content on social media. Set to a touching rendition of "You Are So Beautiful," the film powerfully depicts the detrimental impact that such toxic content can have on someone's mental health. It also features other young people who have experienced mental health issues, including anxiety, depression, and body dysmorphia as a result of social media, but have since found recovery. Ogilvy worked with health experts and therapists as part of the whole process to ensure it was approached in the right manner. Ogilvy also worked very closely with Mary to tell her story in the most authentic way.
The "Toxic Influence" campaign seeks to inspire and empower young people to turn their social media feeds into a positive space, rather than a space that holds and promotes harmful beauty advice. Parents underestimate how harmful toxic beauty advice can be on social media. To awaken moms to the content that their daughters consume every single day on social media, Ogilvy worked with Dove to use face-mapping technology to put highly toxic beauty advice in the mouths of moms. The campaign emphasizes how a girl's greatest influence will always be her parents.
While there is a clear and urgent need to reduce preventable disease and death among women worldwide, it is also clear that we, as health communicators and marketers, play an important role in urgently improving women's health outcomes by representing women in media so they feel seen throughout their lifetimes. Women's lives depend on it – and us.
You can view the full Ogilvy On: Health on Her Terms … At Every Life Stage panel here and download the Health@WPP Health on Her Terms report here.
To connect with our team at Ogilvy Health and hear how we can work together to effectively communicate to women about their health and wellbeing, please contact Nick Cavarra at nick.cavarra@ogilvy.com.